What We Offer
Quality care and early education are both critically important to Joyful Days; thus we have integrated the two together resulting in a stronger, more effective early learning experience for your child.
6 weeks – 24 months: $200
12-24 month tuition includes AM & PM snack
Tuition includes AM & PM snack and classroom instruction
Instruction Only (if space is available)for children ages 3-5
Classroom Breakdown
Infant 1: 6 weeks – 6 month
Infant 2: 6 month – 12 month
Toddler 1: 12 month – 18 month
Toddler 2: 18 month – 24 month
Procare Connect
Procare connect is the software and application system we use to track everything relating to your child while they are in our care. It allows parents to see when their child was checked in/out, when they ate, when they last used the bathroom, etc. Procare also allows parents to pay their balance via the app on their phone, or on the website. The staff is also able to send photos, videos, and messages to the parents so that you always know your child is well taken care of.
Messages from Parents of Joyful Days Students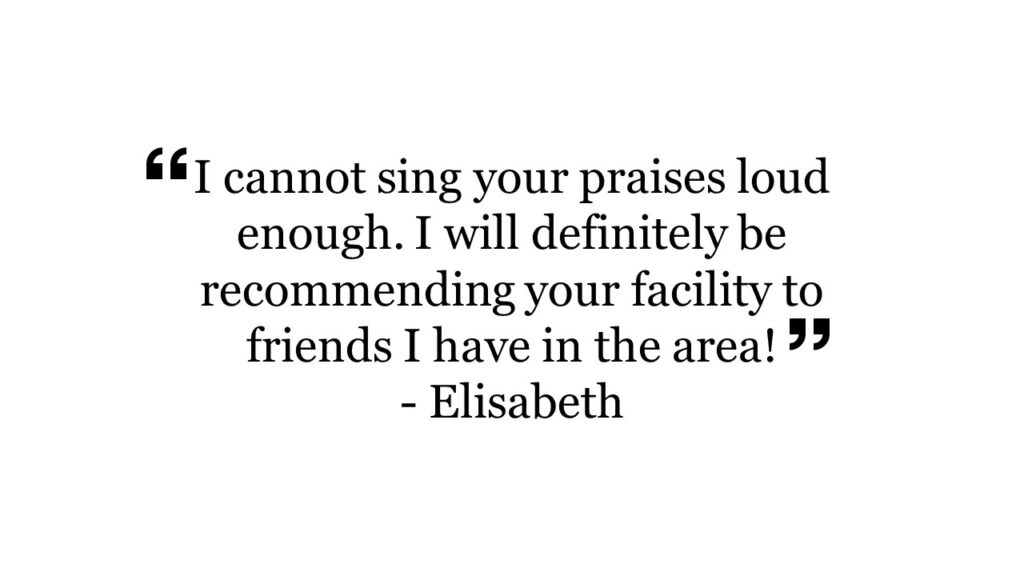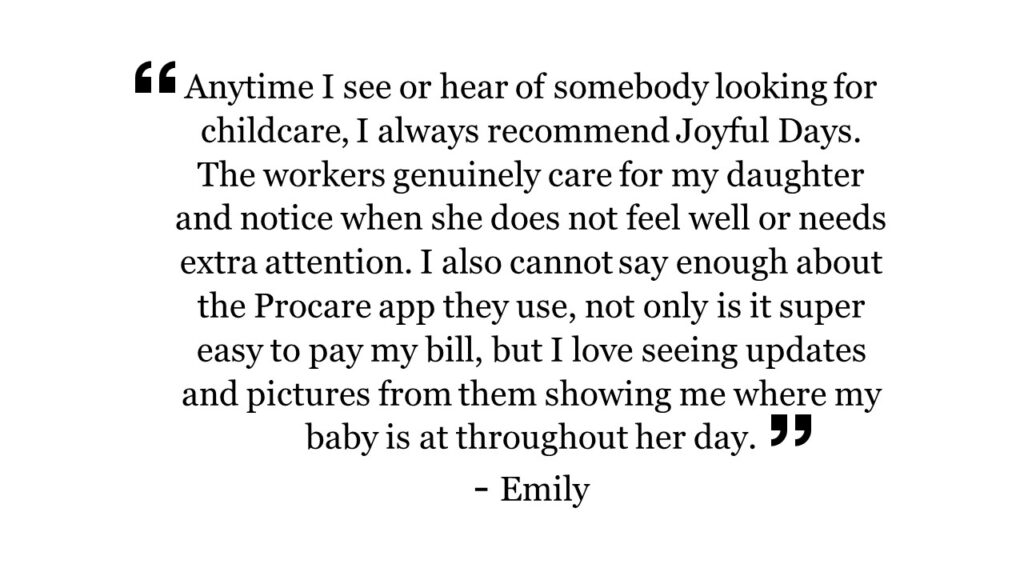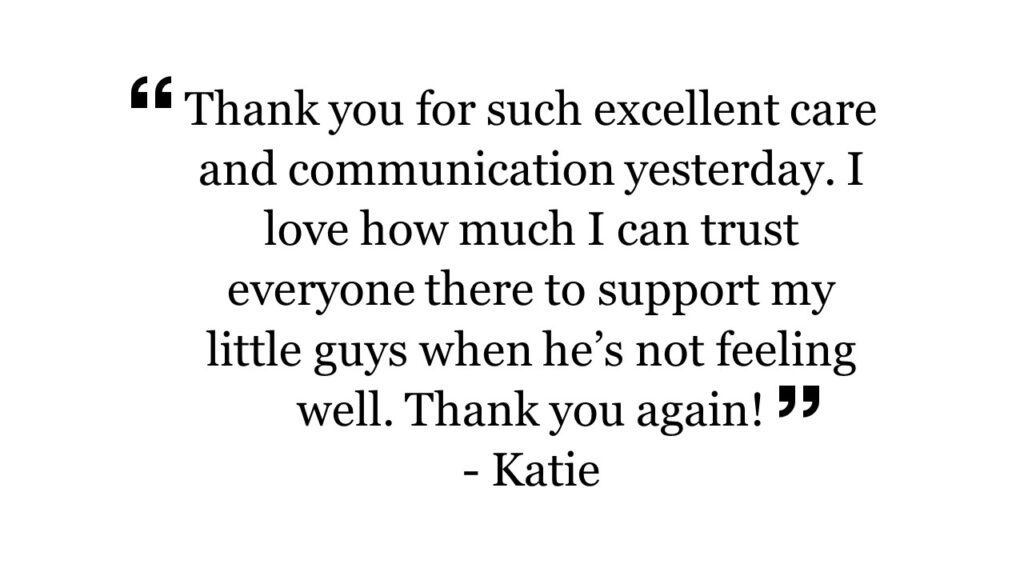 Schedule A Joyful Days Tour
Please call us to setup a tour
and/or check our availability.